About Bushwhacker
Come in the store to meet the experts in their unnatural habitat.  On course. Off-road. Or in the middle of a downhill adventure. We've used the equipment and outdoor gear we stock on the shelves. And we can tell you about it.
Turning the learning curve into a lifetime of adventure.
At Bushwhacker, we sell outdoor gear to two different types of people — those who don't know where to start, and those who never know when to stop. No matter which group you fit into, you'll find the resources you need here to improve your performance, and share your passion for the great outdoors.
With our roots in backpacking and hiking, the store has changed a lot, since cleats and climbing rope were among its top sellers. Today, Bushwhacker is one of the area's largest bike shops, with a broad assortment of kayaks, clothing, backpacks, and other outdoor gear that changes with every season. But for all those who've walked through the doors of this local Peoria store, it continues to be something more.

For the beginner, it's the starting point, where advice is free, and questions are always encouraged. And for the pros, it's the connecting point — the one place where they return time and time again to share their passion for sport. And perhaps more than anything, it's that atmosphere of collective exploration that keeps Rich invested after 50 years of retail. In fact, 2021 is Bushwhacker's 50th anniversary. "You can't package that sort of vibe. That's real. That's us." And that's why Bushwhacker continues to be one of Illinois' greatest original brands.
Come in and see us, right here in Peoria.
Meet the Team

Rich
The owner of Bushwhacker started working at the original store in Champaign in 1974. A math nerd turned rock climber. Rich quickly decided that exploring all things outdoors was a lot more interesting than key punching old-style IBM cards in the computer lab. He opened the Peoria store at Main and University in 1976.
The Champaign and Springfield stores were gone by 1984, victims of changing demographics and unchanged business models based largely on backpacking and cross-country skiing. Rich, on the other hand, explored new opportunities in skateboards, windsurfing, downhill skis, patio furniture and bicycling.
Perhaps not surprisingly, his favorite part of the store is all of it. When he's not at the store or playing tournament bridge, you're likely to find him at home in Peoria, wearing his favorite 20-year-old North Face fleece.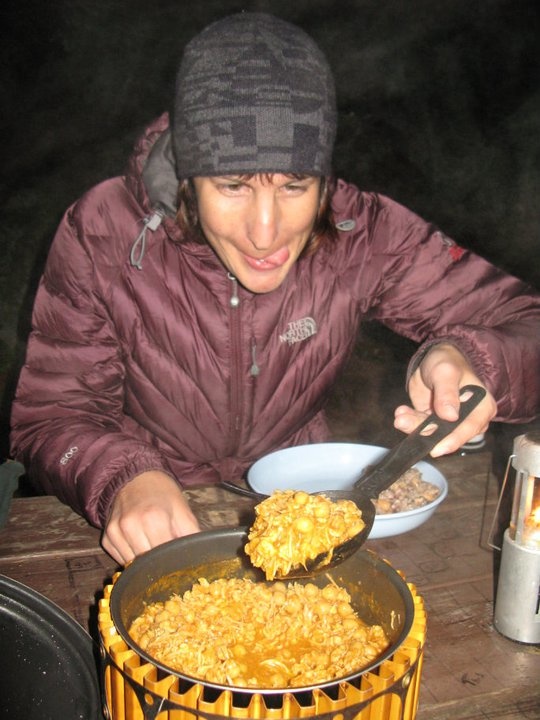 Bethany
Bio coming soon!

Bradley
Coffee plays an increasingly important role at Bushwhacker. We drink a lot of it, and more than a few of us have served it, as well. Such is the case with Bradley, who continues to split his time between Starbucks and our store. He sees coffee customers at Bushwhacker, and Bushwhacker customers at the coffee shop, which only encourages him to find additional correlations between coffee and the outdoors.
He's been around Peoria his entire life, if you don't count a budget-challenged six months in Colorado. He's interested in bicycles, because there's so much to learn. He enjoys slacklining, because, come on, it's slacklining. His outdoor career started when he walked his dog at Jubilee State Park. Then he started running the trail, learning to eat on the go to avoid the dreaded bonk.
His advice on coffee? Focus on quality, the ratio of coffee to water, and the grind setting. Above all, think fresh. You can't just open a bag, and use the beans a month later.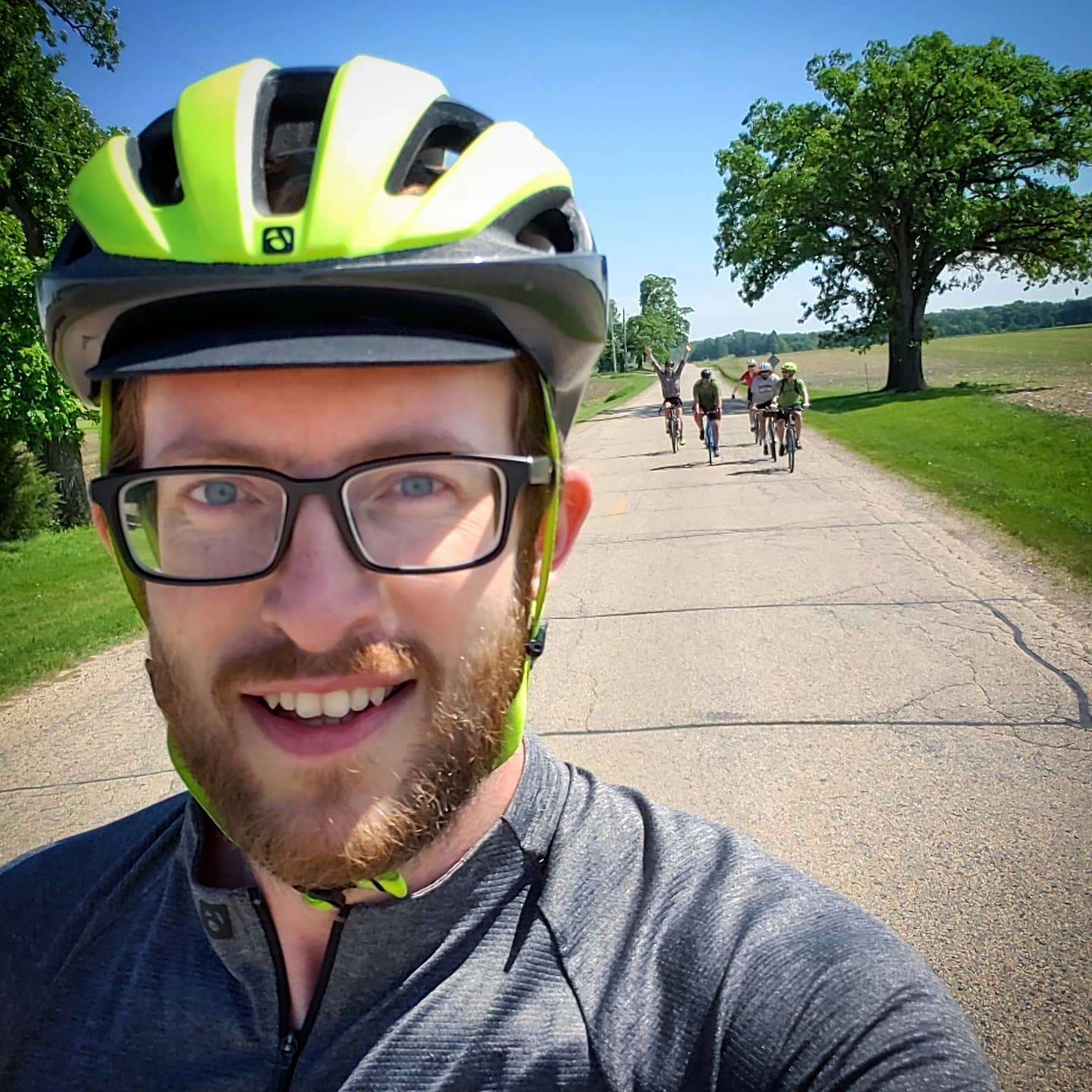 Colton
Bio coming soon!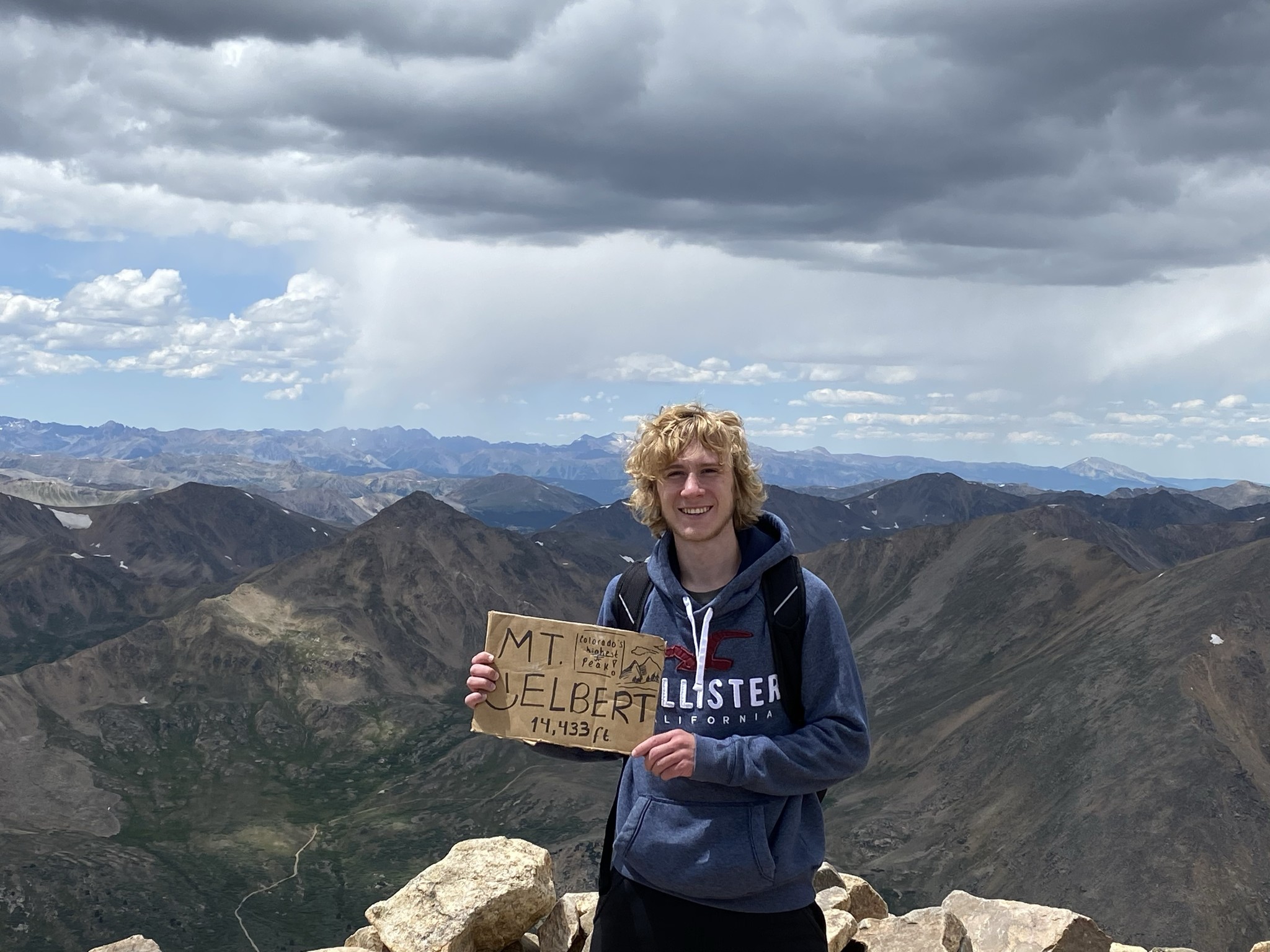 Ethan
Bio coming soon!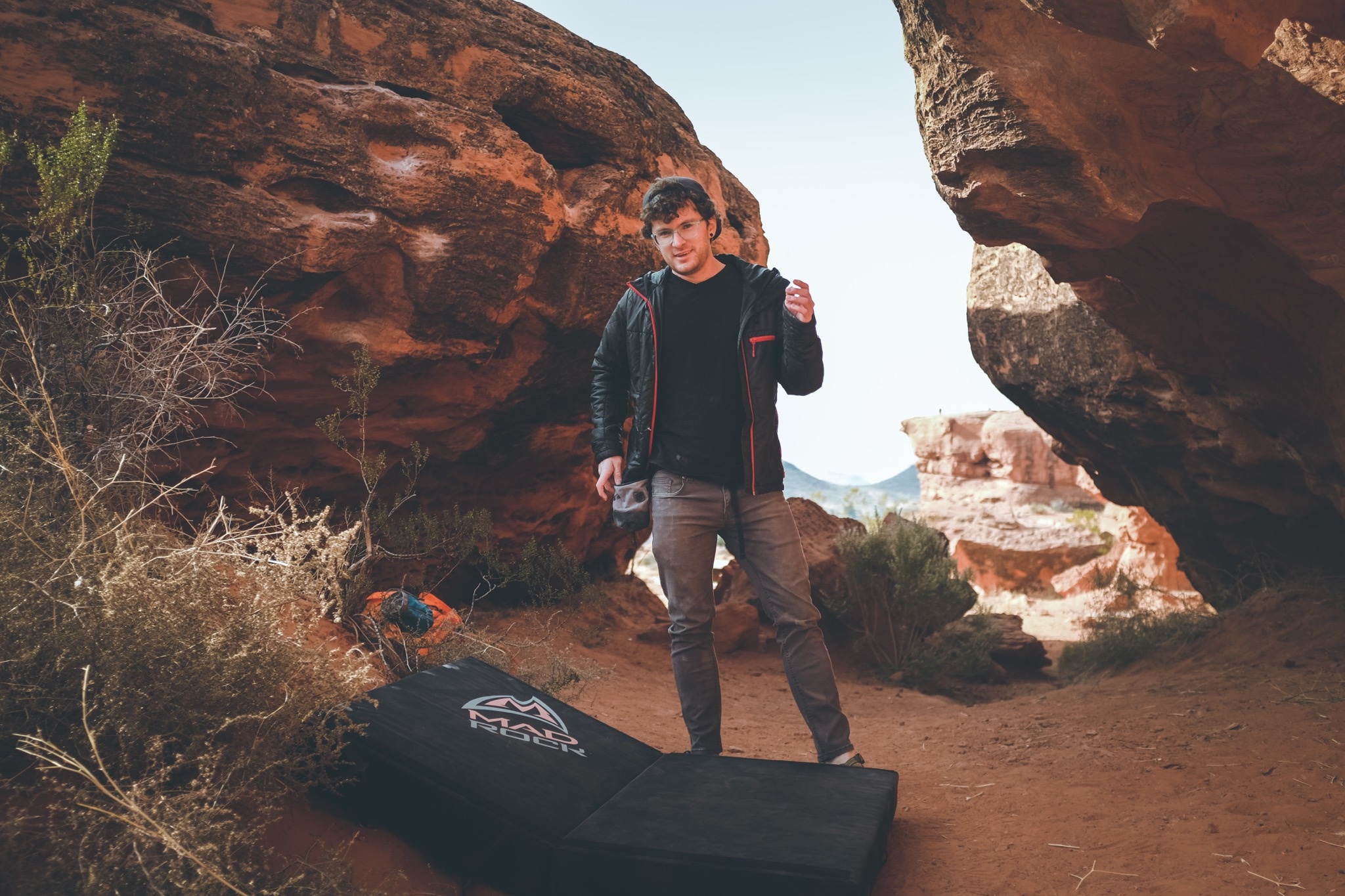 Jeremiah
Bio coming soon!

Joe
It's all about altitude for Joe--both achieving it and leaving it behind.
Most of the achievement comes from eighteen ascents (and counting) of Colorado's many 14,000-foot peaks with an Osprey Sirrus 24 pack on his back. He climbs more often in Illinois, but tops out at a modest 8,000 feet because that's as far as his single-engine pilot's license takes him. Next up: more engines or a much lighter license.
To rapidly shed altitude, Joe likes to point his all-carbon Specialized Stumpjumper downhill at places like Copper Mountain, Keystone and Aspen Snowmass. We think a heavier bike would do just as well, but then again, Joe is all about air.

Morgan
Bio coming soon!

Sam
Sam sold four of his own bicycles in one year. This is totally out of character - and has left him with only a tandem, a tricycle, a fixed-gear, two road bikes, a gravel bike, an electric bike, a two-speed machine from 1964, and whatever he's bolting together next.
He's been doing this for a while. For instance, he remembers unboxing Specialized's first mountain bike. Imagine his glee at finding Mafac cantilever brakes, a TA crankset and Tommaselli brake levers. Then imagine him wondering whether mountain bikes would ever catch on in flat-land Illinois. Yep, he was that young. Once.
It's not all about the past. (Ask him about his haiku blog, with 1,000 entries and counting after three years.) But there's quite a bit of the past to digest, like the time he worked at a bicycle shop smaller than Bushwhacker's shoe room, or, more to the point, the time he discovered the limit to a Peoria's spaghetti house's all-you-can-eat special (eight plates).

Savanna
If you want more playing time on the soccer field, you focus on what you can control - and always work on improving. For Savanna, improvement meant running between practices for added speed and stamina. After all, a right midfielder covers a lot of ground playing both offense and defense.
She's never stopped running. But now she's changed her focus to 5Ks. One key to her success: comfort. That's why she loves her Altra Superiors. The big toe box gives her forefoot the space it needs to work, and the zero-drop design - supporting the same foot position as if she were barefoot - reduces initial impact and promotes better running technique.
She also hikes. Her ideal trip involves the mountains of Montana's Glacier National Park. If she's carrying a heavy pack, she looks for boots that offer ankle support and pays just as much attention to her socks, because no one--not even a tough, deceptively fast former midfielder--likes blisters.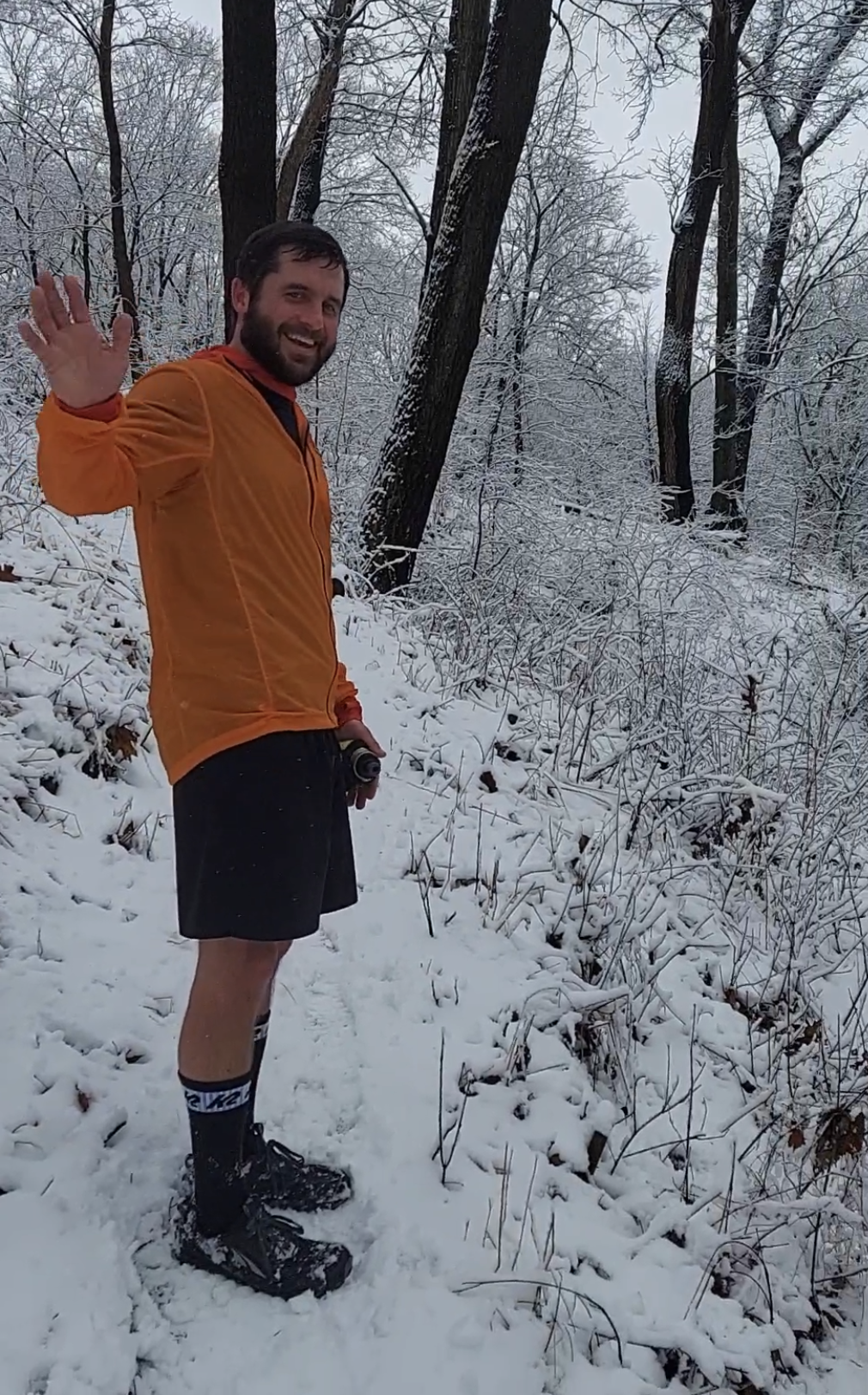 Tom
Bio coming soon!